Zelter


Trainer & Cheats

by

Zelter


Trainer & Cheats

by

Top 4 cheats in PLITCH
Free Cheats
Unlimited durability
+1 Hour
Premium Cheats
Fast crafting
Easy kills
See all cheats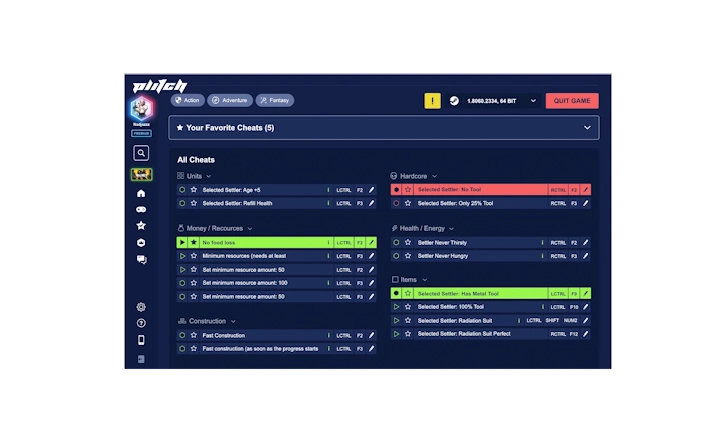 22 Cheat Codes
Zelter
Download and install PLITCH.
Create a free or premium account.
Open the client, search for your game, and start PLITCHing.*
* You need to purchase Zelter in one of the supported stores to use it with PLITCH.
Free Cheats for Zelter
These cheats are for free and available for everyone.
Premium Cheats for Zelter
These cheats are only available for premium users.
FAQ and More
Zelter - The Pixel Zombie Apocalypse!
A zombie apocalypse has taken place in the survival-pixel-art-video-game Zelter. Build a new home and protect it from the zombie hordes. Collect resources to make new tools and items and recruit survivors to assemble a resilient group. Our exclusive PLITCH Cheats and Training-Codes join your group and help you survive!
Supported Stores*:
Developer: Release Year: Latest Trainer Update:
G1 Playground
2020
8/16/2022
You may also like these games